Title: Into the Nothing
Series: Broken Outlaw #1
Author: BT Urruela
Release Date: June 21, 2016
Synopsis:
Xander Evans has been on the road for many years. Never settling. Always moving from one place to another, unable to let go of his past. He lived a tragic childhood, spending most of those years in foster care. He's never felt like he's had a home. That is until he stops in the small town of Truman Valley, Missouri, where he meets a woman who will change everything he's ever known.
Paige Watson has it all. A loving family, beautiful home, and a great career. The only thing she's missing….is love. After escaping an abusive relationship, she opens her heart up to a stranger. He is unlike any man she's ever met. He came into her life and turned it completely upside down. Everything is perfect. That is, until one fateful night. 
A night that would tear the Watson family apart, never to be put back together again. 
A night that would send Xander away to prison for life.
Buy Links:
Amazon – Barnes & Noble – Kobo – iBooks
My Review:
Xander and a really rough life and has been wandering from town to town trying to find his place but not wanting to put any roots down. On his way to see his sister in Washington (at Ft. Lewis/JBLM which is funny because I've been there), he makes a stop in a small town in Missouri. While at a bar he sees the most beautiful girl he's ever seen and defends her honor. Her dad proceeds to invite him over for dinner to thank him and ends up offering him a job on the family vineyard. Xander becomes very close to the family but like everything in his life there are obstacles and people standing in the way.
This was a really fast paced, quick read that just sucks you in. Xander of course had me completely captivated. Who doesn't love a manly, respectful hottie. Anytime he stepped in and was like "I'll take care of you" I was swooning from here to the moon.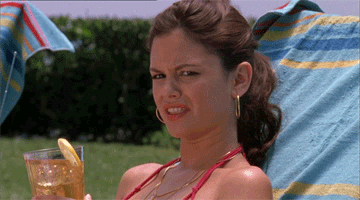 Paige and Brandi reminded me so much of my friends and I. Well at least together. Paige made me want to shake her and tell her to shut up sometimes haha. I absolutely loved Jack. He was such a teddy bear dad and had such a big heart. Even though I loved all the characters, nothing prepared me for the absolute craziness that goes down. I mean seriously, MIND BLOWN. Ugh and the way it ends. I need to know so much more!!!
Needless to say … GO READ NOW!