A Lover's Lament
by K.L. Grayson & B.T. Urruela
Kindle Edition, 362 pages
Published October 6th 2015 by K.L. Grayson, INC
Synopsis:

In a matter of seconds my entire world changed, and it was in that moment that I stopped living and simply began to exist.

In my grief, I sent a letter to the first boy I ever loved. I hoped in writing it I'd find some peace from the nightmare I was living, some solace in my anger.

I didn't expect him to write back. I wasn't prepared for his words, and I certainly wasn't ready for the impact this soldier would have on my life. A deep-rooted hate transformed into friendship, and then molded into a love like I'd never known before.

Sergeant Devin Ulysses Clay did what I couldn't: he put the shattered pieces of my heart back together, restoring my faith in humanity and teaching me how to live again.

But now that I'm whole, I have a decision to make. Do I return to my life as I knew it and the fiancé I left behind, or do I walk away from it all for the only man to ever break my heart?

***

I've been living in hell, but you won't hear me complain.

These men depend on me, as I do them, and this brotherhood is the only family I've ever known.

The Army saved me from a callous mother and a life on the wrong side of the tracks that was quickly spiraling out of control. So unlike most of the men in my platoon, going home wasn't something I longed for.

I was content overseas, spending my days defending this country that gave me my life back. Fighting became my new normal … until her.

A letter from Katie Devora—a letter that I almost didn't open. Her words put a fire back inside of me that I didn't know I'd lost. She gave me hope during a time when I was fighting every day just to stay alive, and now it's time I fight for her.
My Review:
I couldn't wait to read this book and let me tell you it did not disappoint. I mean lets get real, you don't even have to read this review because that synopsis it just a-freaking-mazing. I have rewritten this review about a thousand times because I can't decide how I want to go about it. Instead of giving you the rundown I think I will just fangirl the hell out of this review.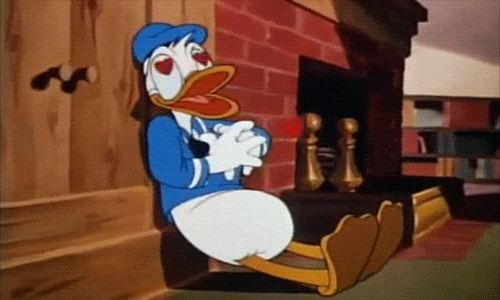 Devin seriously owned my heart. From the beginning of the book he just poured his heart out like it was no big deal. The way it was written you could feel every emotion that Devin and Katie were feeling. I cried, I laughed and pretty much melted into a huge puddle. Katie was great but sometimes I really want to smack her and tell her to stop acting like an idiot but I feel like that about a lot of people so that's not saying much. Ha. 
You know how when an author describes the way a character looks and you have an image in your head. Well if you haven't seen B.T. Urruela, well you need to. Trust me he is the perfect guy to picture as Devin and it will make reading this book so much better. To top it off this book is dual POV and God knows how much I heart these kind of books. https://www.instagram.com/bturruela/
If I haven't convince you to go get this book immediately than just trust me and read it. You won't be disappointed. I PROMISE!